Travel notes following the championship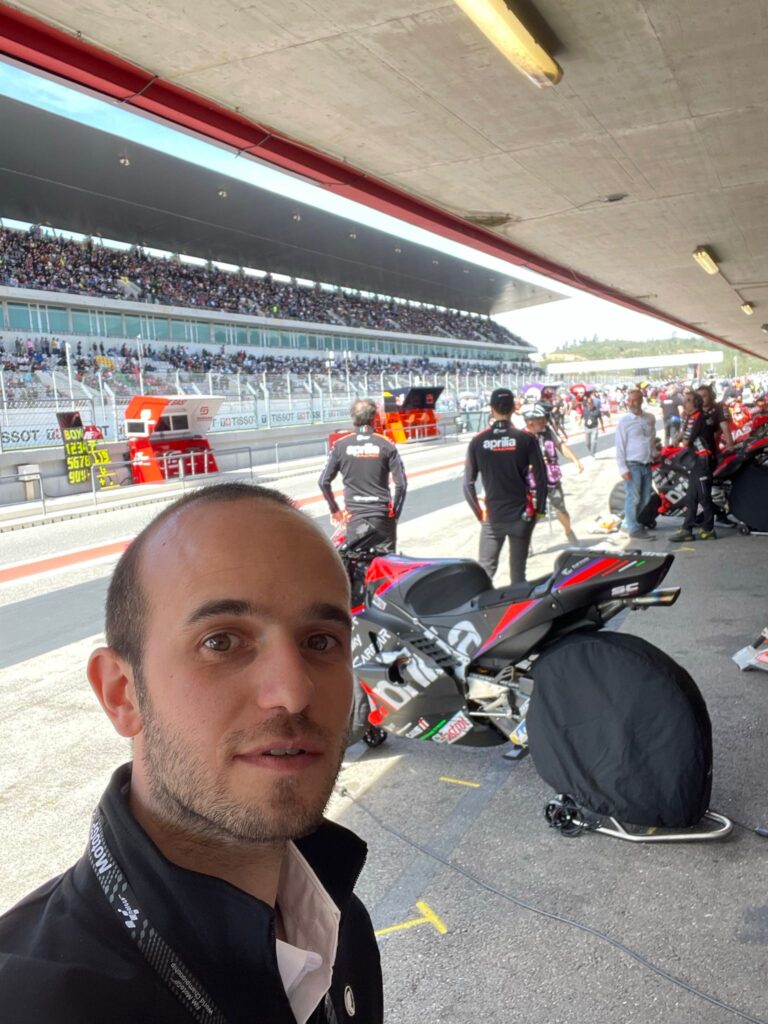 My name is Fabio Careddu, I work as a physiotherapist and with great joy I am part of the Lifenet medical staff at the disposal of the Aprilia Racing team during the MotoGP World Championship 2023.
When Dr Perona (Lifenet Healthcare's Chief Medical Officer) proposed me to join the team with other physiotherapist and colleagues, as coordinator, I felt immense excitement and enthusiasm. I had been following the world championships since I was a child, ever since Aprilia was winning championships with Valentino Rossi…
The start of this project began with the grand prix schedule, where would each of us be attending and the logistics.

We thought of everything that could be needed and everything that needed to be carried around the world in order to respond as effectively as possible to the demands of such a high-level motorbike team.
The arrival at Portimao in the paddock was a fantastic, sensational experience, I found myself immersed in the world that until yesterday I only saw on television. Now I was in person next to people who marked my Sunday afternoons watching the exploits Max Biaggi, of Valentino Rossi and so many other motorcyclists.

When we arrived in the Aprilia hospitality area, Massimo Rivola (CEO & Team Director Aprilia Racing) was conducting a meeting, he stopped and introduced us. Immediately everyone showed great interest in this project and great empathy. It was certainly a very exciting and unexpected start, which continued with the mechanics and all the staff who came straight away to ask for information: some asked about their aches and pains, others asked about how they could prevent problems,
but already from the first moment it was clear how welcome this novelty was within the team.
We set up our studio on the first floor of the hospitality building: a centrally located treatment bed for easy access, a tecar and an ultrasound ready for use to handle some everyday situations, bandage material and everything else we had brought, so that we could respond to all scenarios.

The staff, mechanics and hospitality guys have been exceptional in making us feel immediately part of the team. The mood here is fantastic, there is an atmosphere of cooperation and support, a strong passion, but also values such as ethics and professionalism. I already cannot wait to leave for the next grand prix!