Just as an important result seemed out of reach, the Austin sun granted Aprilia a great result. After a drawn-out battle, Aleix finished an excellent fourth, perhaps a faded podium but it confirms the high expectations for tomorrow.
Box life is full of contradictions, today Aleix's team rejoiced for the great races while Maverick's team has to wait for tomorrow, where he will surely have his say in the GP of the Americas. For me celebrating with the team is the most beautiful thing, genuine and full of sincere enthusiasm!
Needless to say, I am at the peak of my adrenalin rush when everyone in the team is just fine!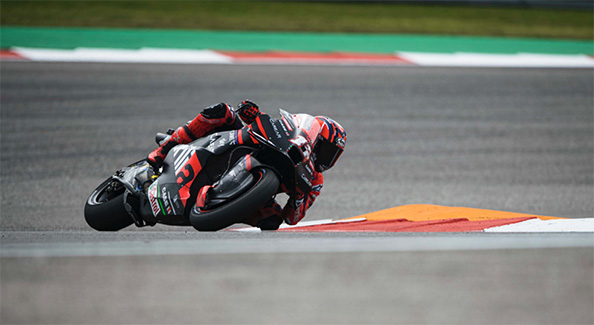 On today's day, the paddock comes alive, and curious characters, fans who want to know about the team, meet the driver, ask for an autograph, are going around.
At the end of the race, I am treated to a pleasant exchange with a couple of elderly gentlemen who are in Texas to join their son's family. He is a former amateur racer who is a great connoisseur of motorcycles, a delight to me; they are in front of our pits and the question they ask me at the end is obvious: "Are you the team doctor?" – "Got it" I answer and we start a pleasant conversation.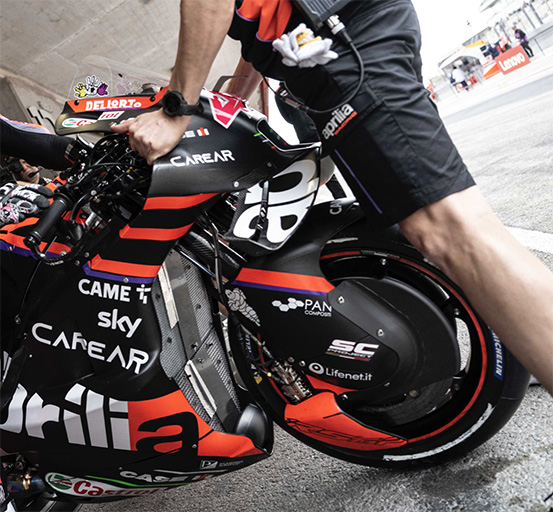 As a testimony to a different mindset and a different perception of health, they ask me very pointed questions; I am not surprised at the end by the lady's question, "Do you deliver check-ups right here?" that is, do you also do check-ups for people who are in the paddock? I reply that ours is a different job, and she looks at me with a very genteel but extremely "cool" wink and says…. think about it!