Sunday, April 16
Today is the MotoGP Grand Prix 'of the Americas'. I'm at the pit-wall together with the mechanics and track engineers of the Aprilia team. Can you imagine? Me, a doctor, "Dr. Perona" to everyone, representing Lifenet Healthcare, just a step away from all those racing bikes you see on TV. Wow!

The fireworks start, the smoke bombs are lit and the US Aerobatic Patrol fighters arrive. All this is, as the Americans say, 'very cool'!
The race has already started, but on this track the rivals fly and our own Viñales got off to a bad start, slipping a little behind on the grid. The podium seemed out of reach, but no one had yet reckoned with the Austin sun. The tyres went into meltdown and, after a prolonged battle, Maverick finished the race by grabbing an excellent fourth place. It almost doesn't fit, given the potential of the bike. Behind him comes Miguel Oliveira, with the satellite team Aprilia: a great result considering the injury suffered in the last race weekend.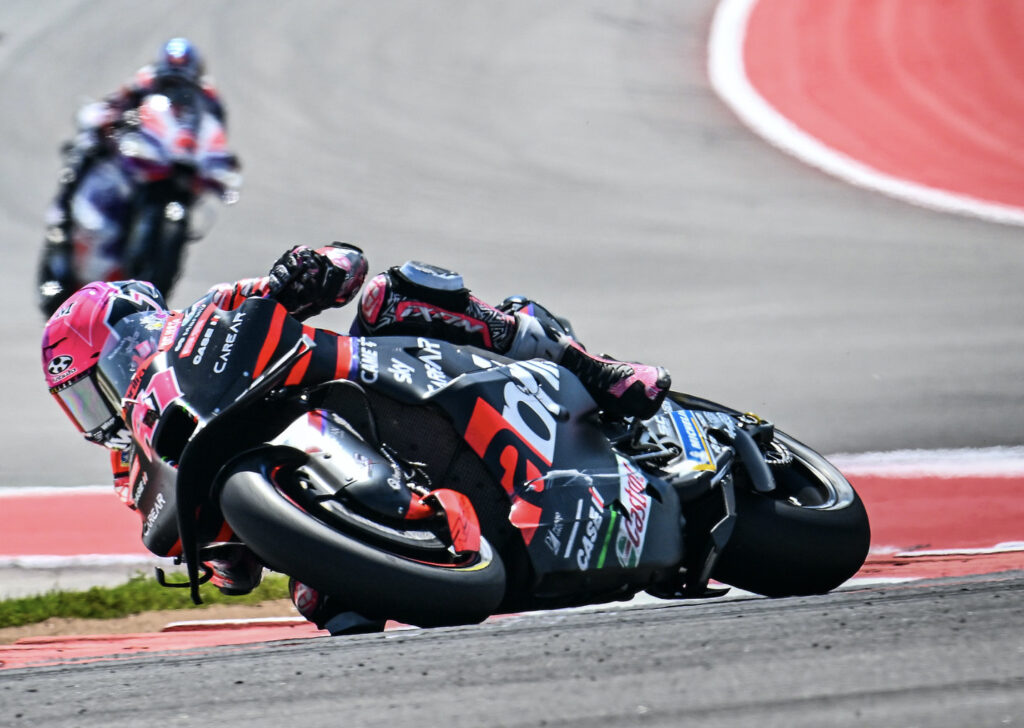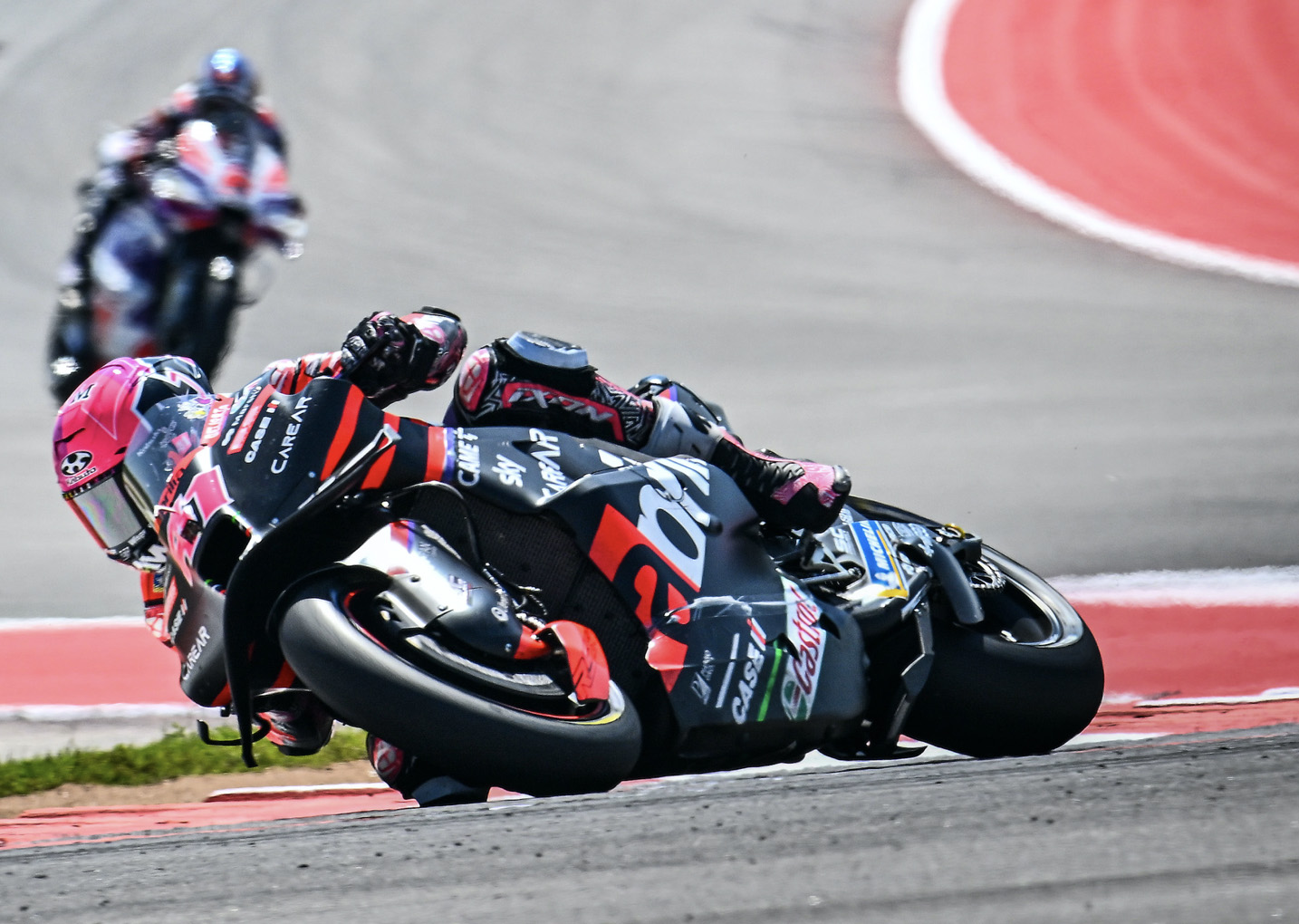 In the paddock with Wayne Rainey
We meet in the pit box to celebrate and enjoy the spectacle of the paddock at the end of the race. Before returning to the hotel, Austin gives me one more gift: a meeting with three-time 500 class world champion Wayne Rainey together with his wife. The conversation with him will forever be a great memory of this MotoGP experience. It is impossible to describe the emotion I felt during the conversation I had with him. We say goodbye by shaking hands and the sunset falls over the circuit. It's time to pack up: back to Europe, next stop: France, Le Mans!